In Malta, there is a very rich History and Culture based mainly on all the settlers that conquered and lived here. As a result, the typical Maltese food is a mix of different countries' traditional dishes with a Maltese twist. You can call this a "Marriage of Taste that has given Malta an electric mix of Mediterranean Dishes" (Visit Malta).
A typical Maltese dish is quite a heavy meal since the food is mostly cooked in sauce-based recipes.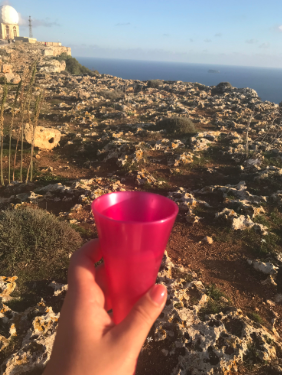 Having said that, typical Maltese dishes are also very seasonal and certain products might not be found if it is not their season to grow!
Foods Maltese are Known for
Rabbit Stew (

stew

tal-fenek

) 

Lampuki

Pie (

Torta

Tal

Lampuki

) 

Lampuki

Bisque (

Aljotta)

 

Beed Olives (

Bragoli

)

Octopus Stew (

Stew

tal-Qarnita

) 

Ratatouille (

Kapunata

) and many other dishes.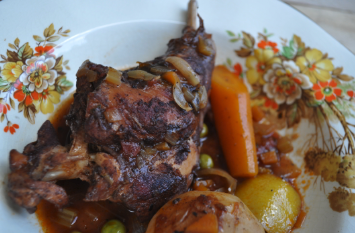 Fish on the Island
Fish-based dishes are a must and an obvious choice when visiting the Rock due to our location on the Sea. The fish served on the island is extremely fresh. Many restaurant owners serve fish caught that day by various Maltese fishermen. Some are their relatives who are in business with them! These restaurants are mostly found in Marsaxlokk, the fishing village.
Maltese Desserts
There are also some sweet treats that were mainly influenced by the Sicilians.  These include Cannolis (tubes of crispy, fried pastry filled with ricotta) and Cassata Siciliana (which is a sweet ricotta cake with dried fruits and marzipan). Some other famous desserts are an inheritance of the middle east culture. These include the Helwa tat-Tork (a sweet sugary mixture of crushed and whole almonds) and the Imqaret (fried pastry filled with dates).
Ready to experince Maltese Cuisine?
Drop us a line and we can create your custom Maltese Experience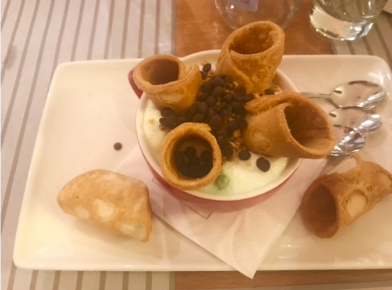 Find out more about Maltese food!