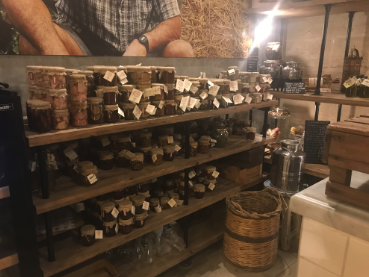 Though Maltese food is highly sought after when tourists visit the Rock, it is fairly difficult to find Maltese restaurants. However, more opened in the last 5 years and are found in various towns.
It is very easy to recommend some amazing restaurants that serve Maltese food. There are plenty of Restaurants in St Julians like Gululu or Palazzo Preca in Valletta. However towns such as Mdina, Mgarr, Bharija and Dingli are the places I would recommend to visit as you can also surround yourself with all the other traditions that these villages still hold to date.
My main recommendation would be Djar Il Bniet which is a beautiful Maltese Restaurant where they also sell local produce for home. It is found in Dingli, and  Dingli's sunsets are the most magical on the Rock!
The Restaurant Tal-Kugini is also an amazing place to taste genuine Maltese Food. In Engish it means, "of the cousins" representing the two chefs who opened this marvelous restaurant.
Find out more about Maltese food